API, with the support of partners and sponsors, undertook the issue of parental leave for this 2015 AP Month. One of our favorite aspects of focusing on and contributing to the discussion of important topics like parenting leave is legacy of resources created that go on to be read, used, expanded upon, and more.
Please visit the API blog 
APtly Said
, the upcoming 
Attached Family
 magazine site, and the API website, to read more about making work work, find daily tips, inspiration, and understanding. We learned that in addition to our birth stories being important to us, the birth of our family stories are important too--often evolving--as we work to optimize our time together. We enjoyed sharing the research, tips, and stories and hope you will consider sharing your story too.
API will continue to educate and urge companies, organizations, and governments to adopt paid leave for those caring for someone they love. Early secure attachment and bonding are critical to the health and well being of our society--universal access to time and loving attention is the perspective and priority of the infant--and we need a society that values and prioritizes love and trust.
Soon, API will be inviting you to join with us and support the work API does around the world by making a year-end donation. This is API's most critical time for donations, as your contributions help us prepare and accredit local support group Leaders, provide ongoing support for local Leaders, and create and provide resources for families.. Help us sustain our work, perhaps with a #GivingTuesday gift, and go on to expand our impact--your contribution is so needed and appreciated. API is a 2015 Top Nonprofit and we invite you to visit the site and read more about the impact API makes. Thank you for your support.
 
API is what it is because of the people dedicated to the mission. We are so grateful for those who have dedicated a season of their life to volunteer with API. Camille North, API Links Editor, has given her time generously to API and in the next issue we will share her parting words. Camille has helped advance API with her gift of language and her gently-shared wise parenting advice, and welcomed us into her family's milestones. Thank you, Camille, for creating a virtual support group by sharing the experiences of your growing family, bringing informational articles and research to us, and advocating for API's mission for more than 70 issues over six years! Your voice is cherished and appreciated and we are so honored to have enjoyed your API Links presence.
Samantha Gray, Executive Director
Attachment Parenting International
Thank you to our 2015 AP Month partners and sponsors:
Congrats, API Leaders!
November Anniversaries:
1-year
Ruth Fried
5-year
Kathyrn Abbott
Olena Russell
Elizabeth Pavlinsky
New Leaders and Groups:
Laura Meinecke, API of Atlanta 
 
Want to Change a Life?
You can now 
apply online
 and learn more about becoming an API Leader! 
​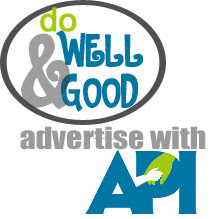 Do Well and Do Good
Support the mission of API and connect with your target audience. Contact
Kendra Godfrey for her birthday 
- John and Diane Godfrey
Inspired?
Did you have an  
Aha! moment reading one of these links?
Visit APtly Said, API's blog, or AP Month Central for more details on all this month's activities and resources. We would like to hear from you too, and invite you to share your story and your feedback. Thank you for helping to raise the discussion on the importance of Parental Presence!
Together we can! API is proactively engaged with organizations with diverse missions and activities in order to leverage and expand our work in supporting all parents, children and families to promote secure attachments and strong, positive relationships.
Copyright © 2015. All Rights Reserved.
Stay Connected